Meet the Dance Passion Staff and Learn Their Stories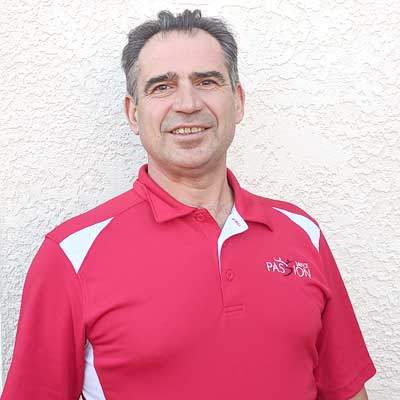 Ivan Grigorov
Founder
Dance Instructor
This Bulgarian descendant has made his dancing career a priority. His computer science education could not compete with his love for dance and a desire to share and teach his passion for dance to students of all ages. Ivan began dancing as a child in Bulgaria to overcome shyness. It worked! After moving to the U.S. and becoming an American citizen he gave up a career in technology to become a highly rated dance instructor and studio manager in the Tampa Bay Area. During his 35 years of dance he has very successfully competed worldwide both in the pro/am and pro divisions and has performed locally.
Some of his accolades include:
Top Guest Getter, 2011
Top Teacher Award – Fred Astaire World Dance Competition, Puerto Rico, 2014
Most Lessons Taught in Tampa Bay Area, 2014
First Place Professional Smooth Division, 2015
Today, Ivan is the owner of Dance Passion Studio in Saint Petersburg. Being proud of his dance journey and accomplishments. Mr. Grigorov encourages his staff to always strive for excellence while sharing their joy and knowledge of dancing.

Carol Borjas
Dance Instructor
This Venezuelan born dancer/choreographer has over 20 years experience. She began with ballet and contemporary dance. Carol also trained in Rhythmic gymnastics for 12 years receiving numerous honors… including, five consecutive years, Venezuela's "Best Gymnast". Once she moved to Los Angeles she began working in the industry with artists like, Paul McCartney, (World tour), Country icons Brookes and Dunn, Hip Hop legends: Will Smith, P Diddy, Snoop Dog, LL Cool J. Brian Mc Night etc.
She has appeared in movies like Austin Power, Cinderella Story among others.
Carol also has appeared on several Warner Brothers productions like a movie for the famous series "Gilmore Girls" also Netflix shows "Fuller House", "Jane the Virgin" and Show Time series "Penny Dreadful"

Bryan Kulak
Social Media
Dance Instructor
Bryan is a Saint Petersburg, FL local. He was always known for putting on little dance performances for his friends and family. In his adult life he rediscovered this passion when, on a whim, he took some dance classes in college. He has performed on stage a couple times with Comotion Dance Theater. Bryan also was in a few plays with Saint Petersburg College Theater Department . He began using dance as a major stress relief and way to express himself in ways that words never could. It allowed him to escape the craziness of day to day life. Dance has even saved Bryan's life on multiple occasions when things have gotten hard. Eventually, he found a home away from home in places that offer both line dancing and partner dancing.
As an instructor, Bryan is very in-tune with what his students want and need. He makes sure each person feels valued and cared for as they embark on the new adventure of dance. His playful nature and gentle energy leave people smiling and laughing as they feel the stress melt away. He hopes to offer others a fun relaxing way to express themselves. That way everyone can find exactly what they need to get out of dance!
Our Mission:
When Ivan first founded Dance Passion he wanted to give people a place to dance that made them feel like they were at home. He wanted them to feel completely comfortable and safe as they started learning how to dance. That way if they messed up, they know that they were still safe and supported by the staff and other students. But while being comfortable he also wanted the experience to be fun. That way everyone was smiling and laughing and enjoying every minute that they were here. As many of our students will tell you, this place really has become a second home for them. They are able to escape the craziness of everyday life and really shine as their true selves here. All while learning to dance and laughing and having an amazing time.
He also wanted to have a studio that felt like one big happy family. And in this family he wanted to have people of every background and from every walk of life. That way everyone could shine as exactly who they are, while still sharing the wonderful passion of dance! As you walk in the door everyone says hello and makes you feel like part of the Dance Passion Family! Your dance journey is super personalized to who you are as an individual and you learn the things that will make you feel as if you are a shining star! That way, no matter where you fit into the family, there is always a spot just for you.

Free Dance Teacher Training Classes:
At Dance Passion we are really passionate about dance and are always in search for more talented teachers. We are always looking to hire and train men and women who share the love of dance which we have. The studio consistently offers Dance Teacher Training Classes to find these bright and talented people who aspire to be teachers. We are just getting ready to start our next round of the Training Class. The best part is that no experience is necessary. If you have the passion and excitement to want to dance everyday, then we will train you! This training class starts with the basics of dance, like frame and posture and the basic steps, and then builds on more and more knowledge so that you never feel lost. We also give lots of training on how to actually teach other people how to dance as well. This way you not only know how to dance, but have a fun easy and fast way to explain it to keep everyone engaged and having a great time. If you have any interest in becoming a part of this dynamic and exciting staff, give us a call at (727) 304-5904. We look forward to dancing with you all soon!