Kids Ballroom Dance Lessons
Dance Passion Classrooms
Kids Ballroom Dance Lessons
Our mission through Kids Ballroom Dance Lessons is to cultivate social awareness. The program will teach mutual respect, confidence and self-esteem in children through the practice of social ballroom dancing.
Dance Passion Classrooms is a syllabus based program while utilizes ballroom dancing as a vehicle. It will develop also sound social skills, self-confidence and self-esteem in 5th Through 10th grade children.
The main focus of the program is to be a catalyst for positive change for the children, teachers and parents.
Every course will be 12-week (24 class) sessions. In this program Dance Passion Instructor will inspire each child to bring out the best in themselves. When they are learn to move confidently across the floor to music.
The children will learn the vocabulary and basic steps of Tango, Merengue, Rumba, Swing, Waltz, Cha Cha and Hustle. The end of each course they be present a small routine to their parents.
The maturity necessary to dance with a partner fosters respect and teamwork, as a result leads to better social relationships. Thus, Dance Passion Classrooms is not just about teaching ballroom dancing. The ballroom dancing is also a tool for getting the children to communicate and cooperate effectively. Learn about themselves and each other as they work towards a common goal all while having fun.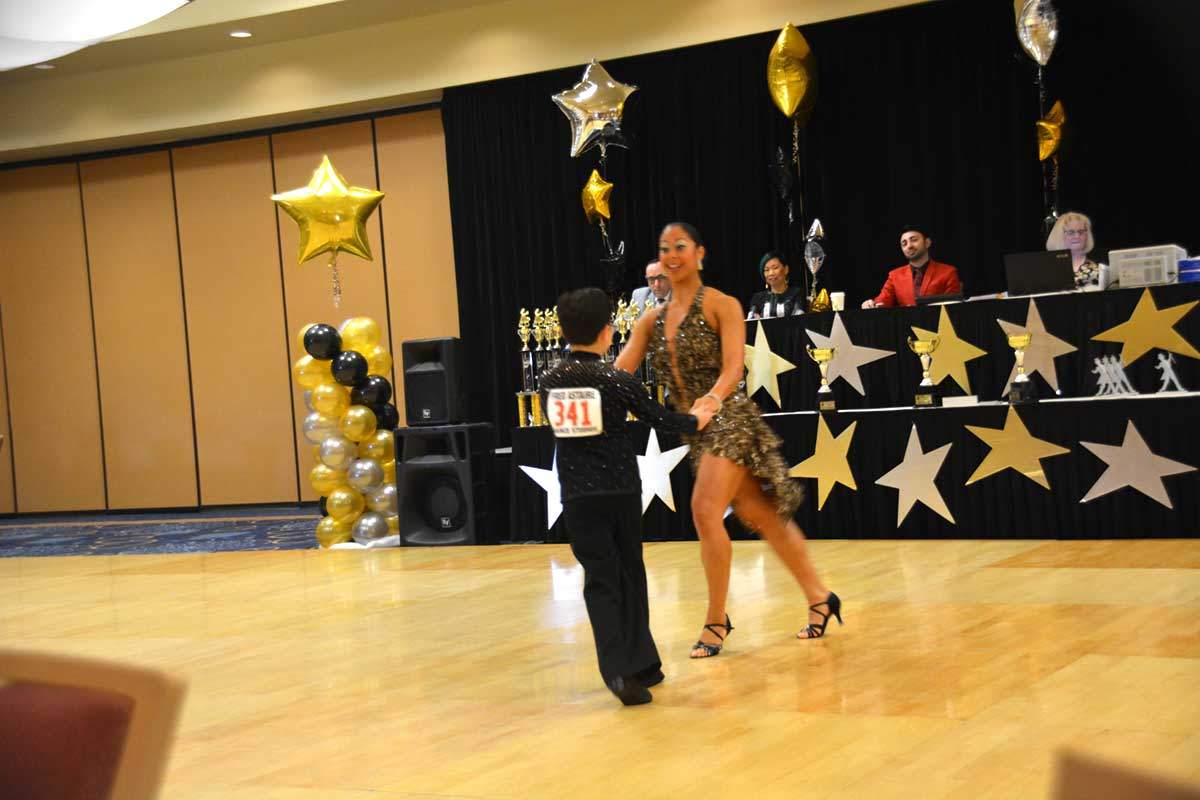 The Ballroom Dance Classes brings positive emotions and also helps for anti-bullying behavior. Ballroom Dancing as well improved grades. Indeed this curriculum integration often leads the children to demonstrate a marked increase in creativity and critical thinking.
We believe that ballroom dancing will teach each child life lessons that will stay with them for years to come.
In conclusion our teaching philosophy is one of inside out versus outside in. The program is not just about teaching dance, it's about teaching pride also teaching confidence and respect. We take the dance that is inherent in children's bodies and help them embrace that power. We encourage and enable our students to discover the best of who they already are.
Each child will learn the popular partner dances seen on TV and in addition present a routine to their parents.
Kids Ballroom Dance Lessons
FIRST PROGRAM – SOCIAL FOUNDATION PROGRAM
The program will start April 3rd at 5:30 pm for 12 weeks ( 3 months )
Each Group lesson will take place every Monday and Wednesday at 5:30 pm
Monthly Tuition is $ 150 for the first child and $100 for the second child of the same family
A certificate will be awarded to each dancer upon successful completion of the program
SECOND PROGRAM – BRONZE PROGRAM
The program will start July 3rd at 5:30 pm for 12 consecutive weeks ( 3 months )
After completion of this program they will receive a certificate for preliminary level Bronze
Kids which are interesting in competing  will be able to attend a ballroom dance competitions
Fill out our contact form to begin a conversation with us